SORS Grand Opening Re-Cap

Canon Sperrazza | Author | Nov.17 2021
After 22 years at 843 McFarland Pkwy in Alpharetta, Southern Off-Road Specialists officially opened a new chapter in the business's story on Saturday, November 13th. After months of remodeling, planning, coordinating and stressing – all with plenty of blood, sweat and tears – our business officially unveiled our new downtown Cumming, GA location to the community. The outpouring of support from the community was nothing short of incredible, and we feel incredibly fortunate to be able to serve such a welcoming community – and we're ready to do so for the next 20+ years.
The SORS crew showed up bright and early to make sure everything was in place for the days events. At 10:45 am, the Richmond family convened with Cumming Mayor Troy Brumbalow for a ceremonial ribbon cutting, signifying the grand opening of the shop. Prior to the cutting, SORS General Manager and co-owner Adam Richmond gave a moving speech about the history of Southern Off-Road, and where it's headed in the future. The honor of cutting the ribbon was given to the heads of the Richmond family, Donald and Debbie Richmond. The ribbon cutting was a heart-warming moment for all involved.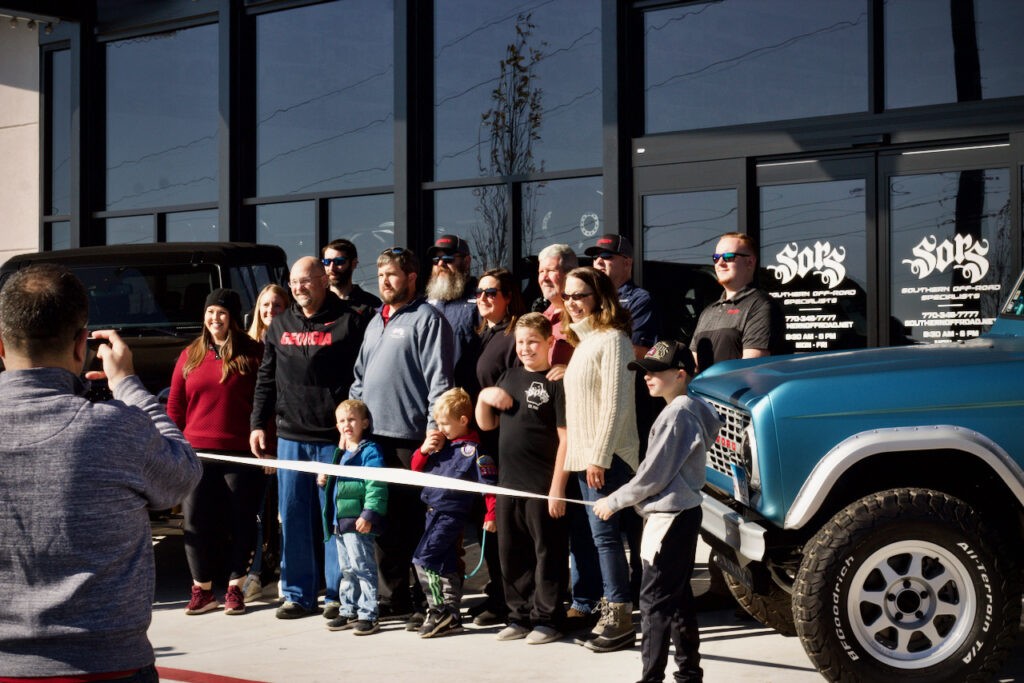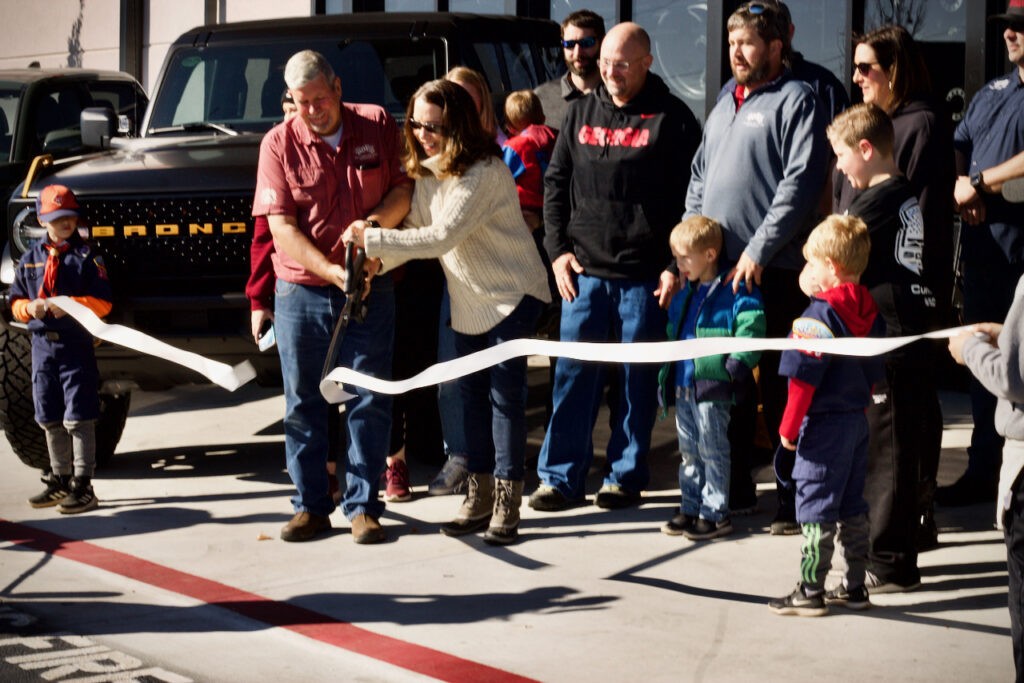 Clean Classics and Fully Loaded 4x4s
Shortly after the ribbon cutting, participants began to roll in for the show. We had everything from classic muscle, to exotic super cars, to purpose built 4×4 crawlers. One of the great things about car enthusiasts is that, no matter which corner of car culture you come from, everyone comes together for a great time at car shows. This is exactly what we had at the SORS grand opening, and it was super exciting to see all of the different types of show cars and custom builds that showed up and showed out. Below are some examples of the killer cars that filled our parking lot on the 13th.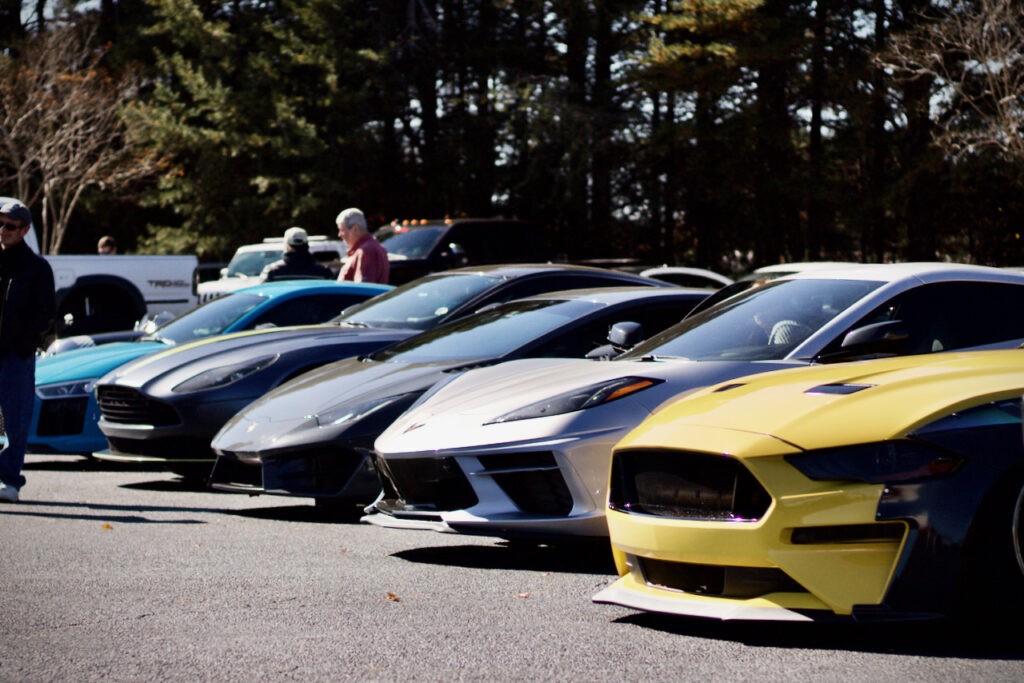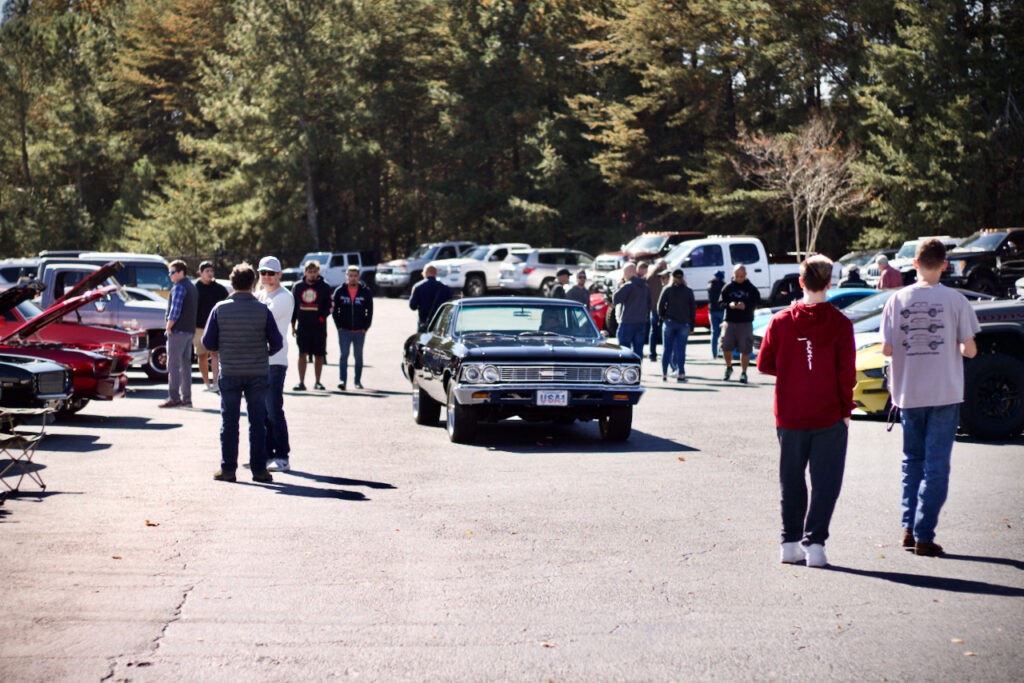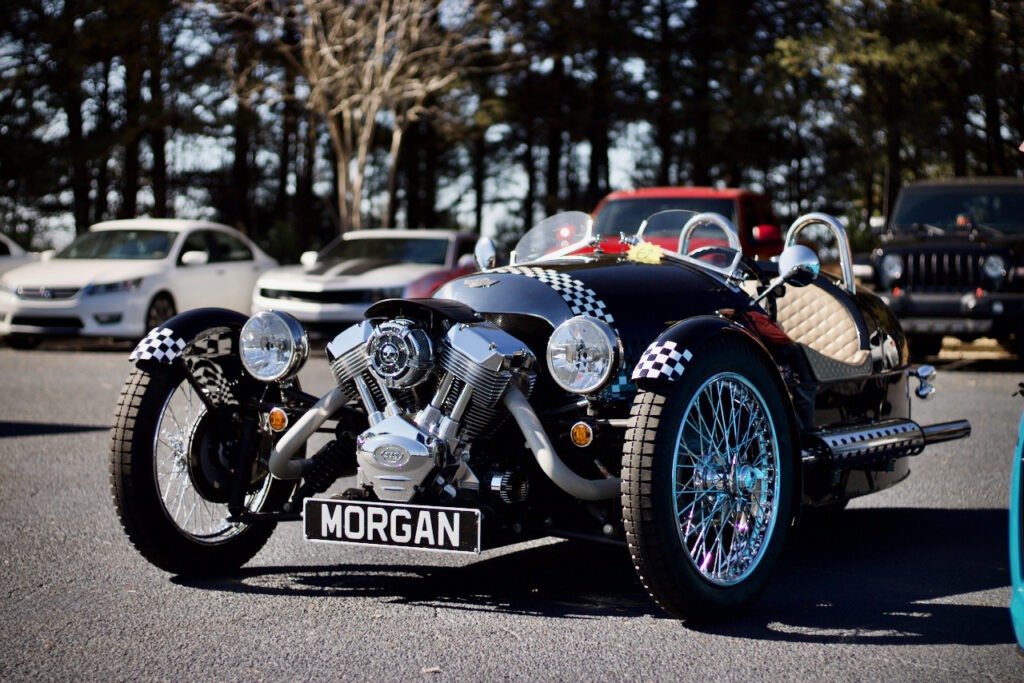 From 11 am until roughly 3 pm, the car show crowd enjoyed an afternoon of fun on the new SORS campus. Aside from the wide variety of show cars to gaze at, spectators were treated to food from local restaurants Los Rios and Good 'ol Days, as well as live music from local singer/songwriters Chris Avant, Mason Parker and Canon Tyler. Throughout the show, raffle tickets were sold off in order to raise money the Georgia Law Enforcement charity organization, and in the end over $1000 were raised to benefit the cause. At 3pm, after the final set of music came to a close, Adam took the stage to announce the car show winners. Three winners were picked for separate categories: SORS pick, Crowd Favorite and Best in Show. The winners for each category were Lance Lipscomb for SORS Pick with a very cool, very rare Morgan 3 wheeler, Kevin Bradley for Crowd Favorite with his custom Toyota Tacoma build, and finally Steve Haywood of Cowart Customs with an absolutely immaculate 1966 Mustang Convertible for Best in Show. To close out the show, prizes from various local vendors were raffled off, and many people left the show with something to show for it.
As stated before, we couldn't have asked for a better beginning to the new chapter of our business. Thank you to everyone who came out, and we look forward to all the killer new builds we'll be turning out at the all new Southern Off-Road Specialists.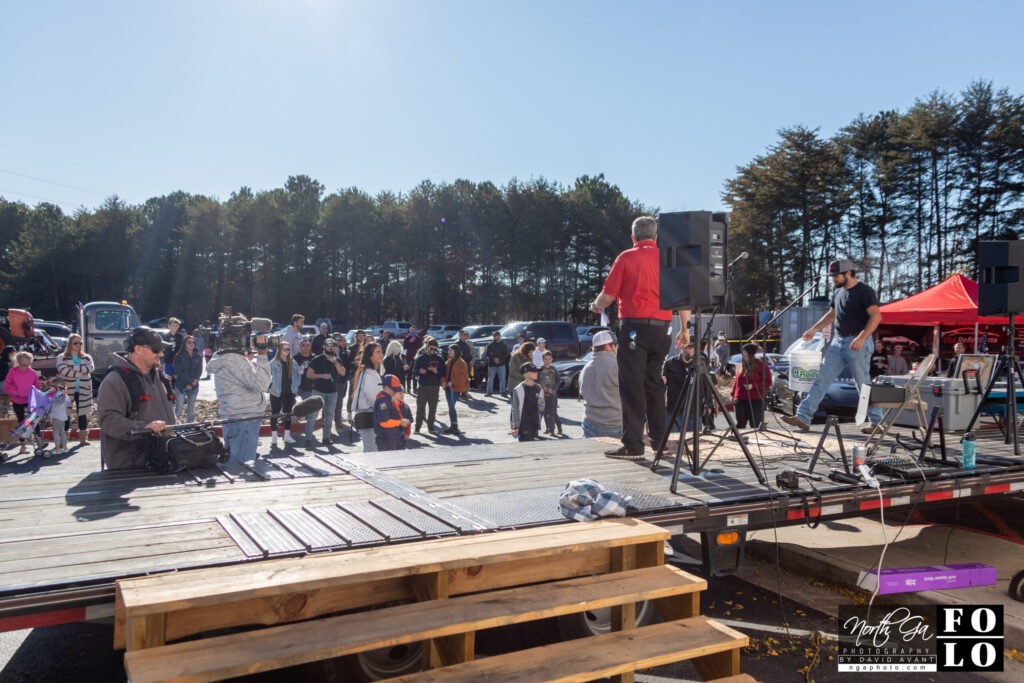 A sincere thank you is extended to all the local businesses who contributed to this event: