PURPOSE BUILT FOR ADVENTURE
The Overlanding craze has thoroughly swept through the off-roading scene west of the Mississippi and is slowly making its way into the Southeast. At Southern Off-Road Specialists, we have jumped ahead of the curve and have worked out what makes for a great Southeastern overland build. Our experience with these types of customizations dates back to the fledgling years of the movement. Today, we have all the experience and know-how to build your overland vehicle to meet your exact needs – just in time for overlanding to explode in Georgia.
For those new to the term, we'll offer a brief explanation on what overlanding is and explain the components we incorporate into our overland builds that make them unbeatable. At its core, overlanding is the act of going on a vehicle-dependent trip to a remote location or chain of locations, often for extended period of time. Think of it as the automotive equivalent of backpacking. Unlike traditional off-roading, the objective of overlanding isn't to overcome difficult obstacles with a vehicle – rather, overlanding focuses on exploration and self-reliance away from civilization. Trips often last days or even months, so vehicles need to be self dependent and capable of not only operating off-road for long periods of time, but also hauling gear, food, equipment, and providing shelter for its occupants over the course of the trip. 
Read on to see the full breakdown of a Southern Off-Road overland build.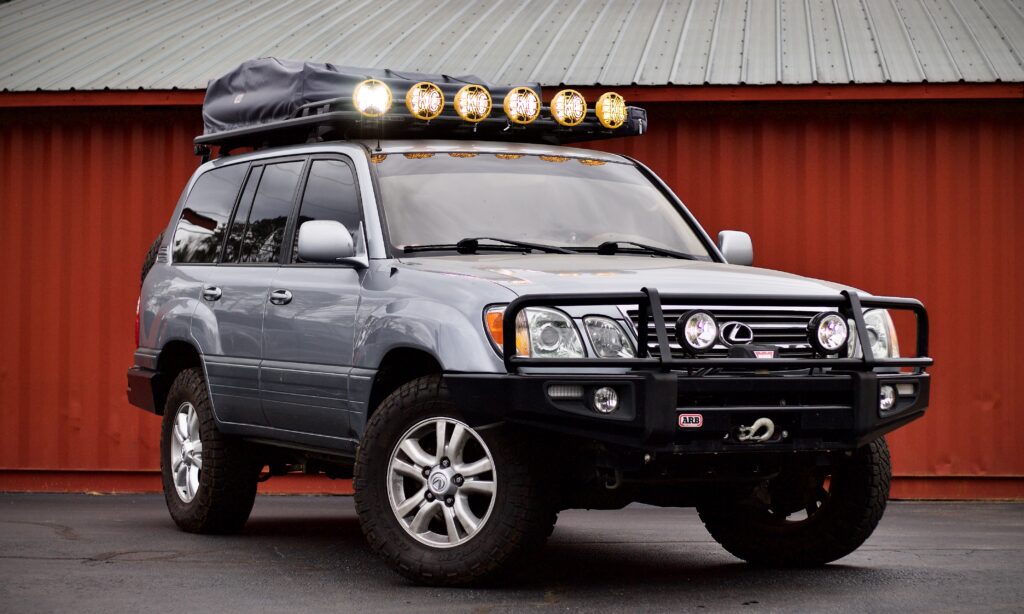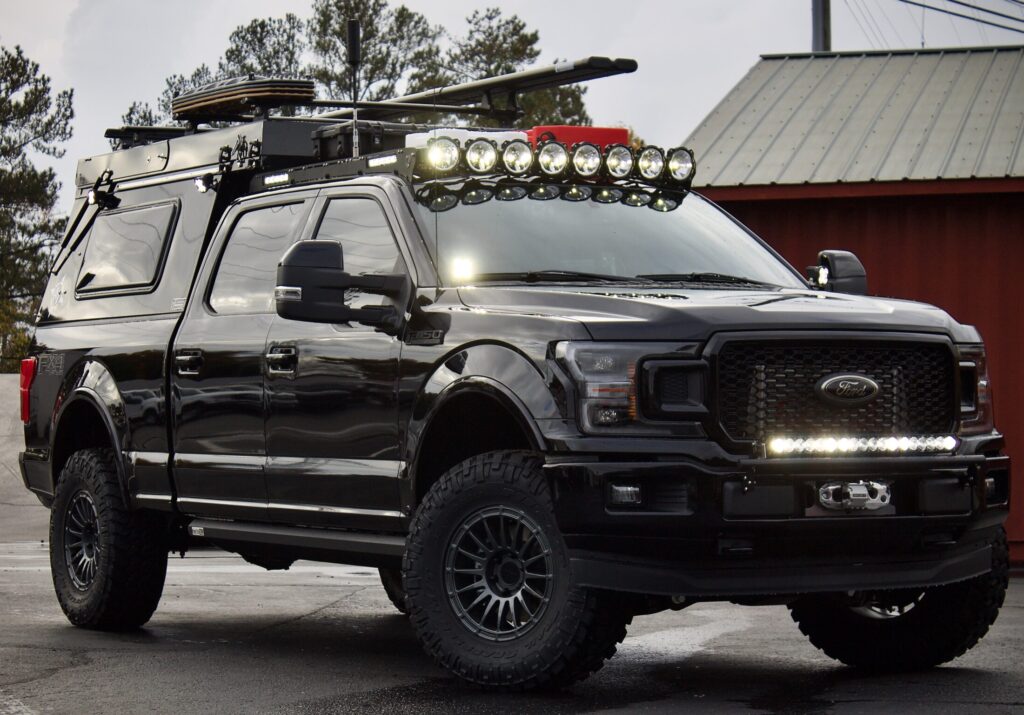 At the base of any good overland build is a vehicle with true 4-wheel drive, off-road tires and plenty of ground clearance. All of our overland builds start with a high quality, performance suspension lift system, as well as a good set of all-terrain or mud-terrain tires. Typically, overland builds employ suspension lifts in the 2″-4″ range. This lift range gives a vehicle plenty of room to run larger tires and clear most obstacles that may come across your trail. For tires, our choices depends on the users' needs. For vehicles that will be used as both highway vehicles and expedition vehicles, we go with hybrid designs from Nitto and Toyo – namely, the Ridge Grappler and Open Country AT III. These tire designs give you enough bite to get through just about any terrain you may come across in the woods while still offering a smooth on-road ride. For more dedicated overland vehicles, we opt for mud-terrains like the Trail Grappler and Open Country M/T, which ensure you won't be leaving any traction on the table. Together, the suspension lift and tire provide a solid basis for getting out to remote locations.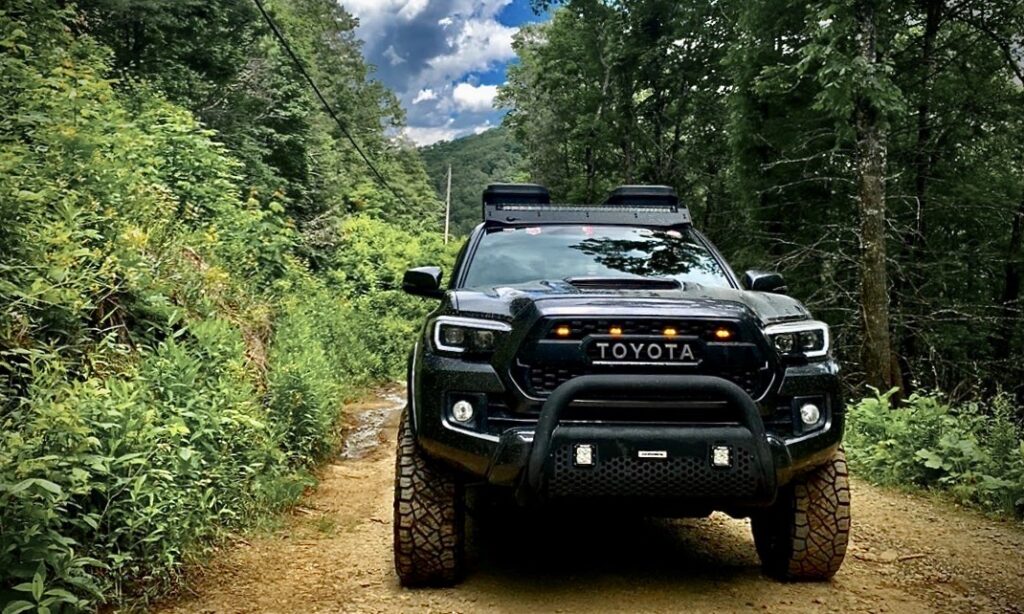 The next most important piece to an overlanding rig is recovery gear. While grippy tires and 4×4 can get you out of most situations, some times there just isn't enough traction. In these situations, recovery gear comes to the rescue. Winches, snatch blocks, recovery straps, shackles, traction boards, trail jacks and the like are all necessary equipment when you're miles into the woods. Bed racks and roof racks will make storing recovery gear (and other critical elements) a breeze. Further more, heavy duty steel bumpers and grille guards will protect your vehicle from hard impacts, while allowing for winch, auxiliary lighting and other accessory mounting.
When you head out on an expedition, you'll not only need to rely on your vehicle to transport you through the wilderness, but to provide you with all the essentials as well. Your vehicle will have to act as a form transportation, a gear locker, closet. camp sight and food storage system all at the same time. SORS overland rigs utilize several clever options to cover all the bases. Options like TruckVault storage systems and ARB fridge/freezers make cargo and food storage a breeze. For shelter, rooftop tents are without a doubt the way to go. They offer the advantages of keeping you warm and dry as well as getting you off the ground and away from bugs, snakes and other wildlife. We carry tents from Overland Vehicle Systems, Smittybilt and many other manufacturers that are well respected in the off-road community.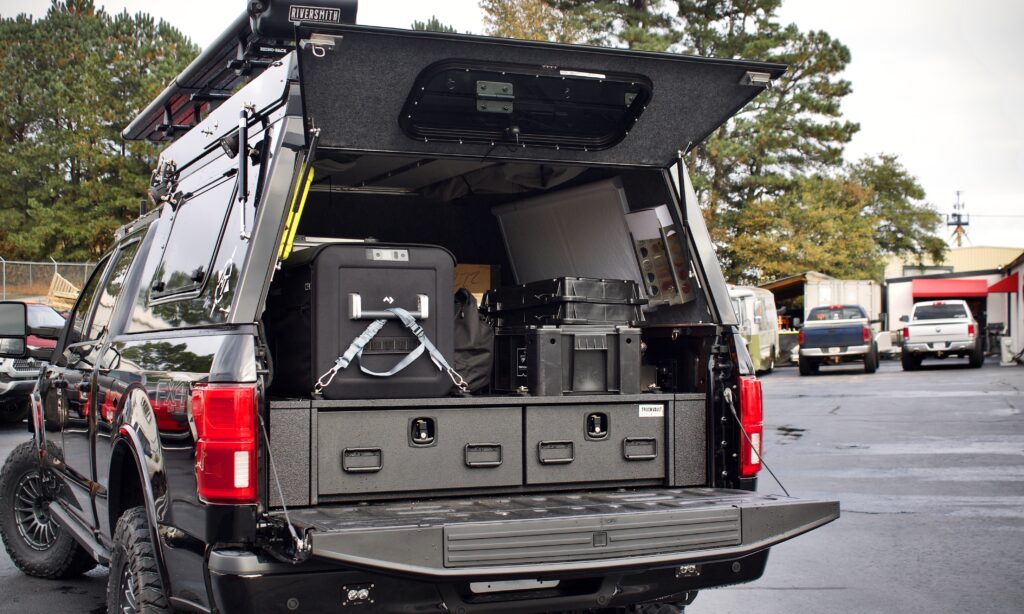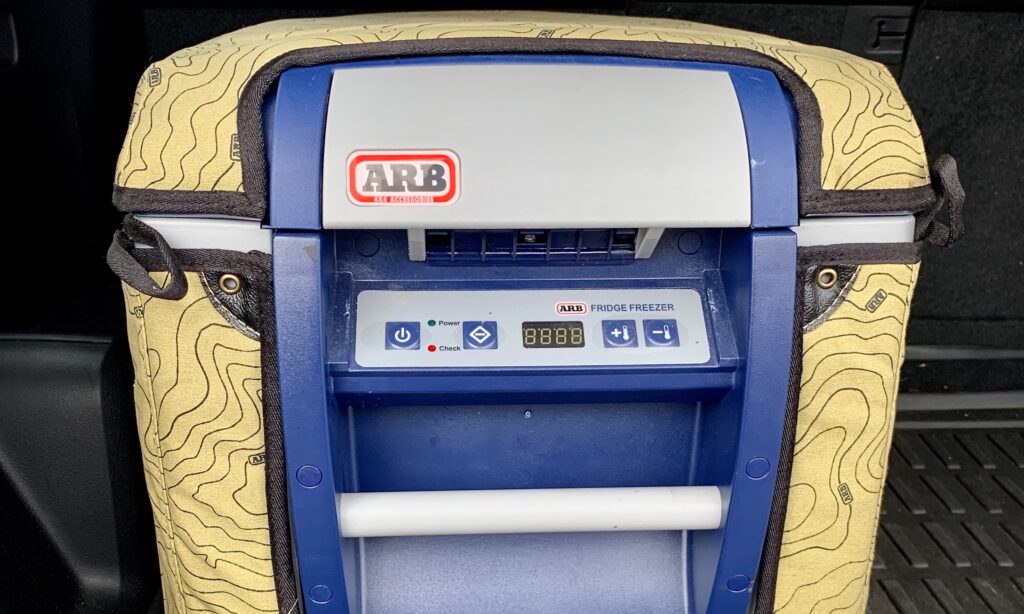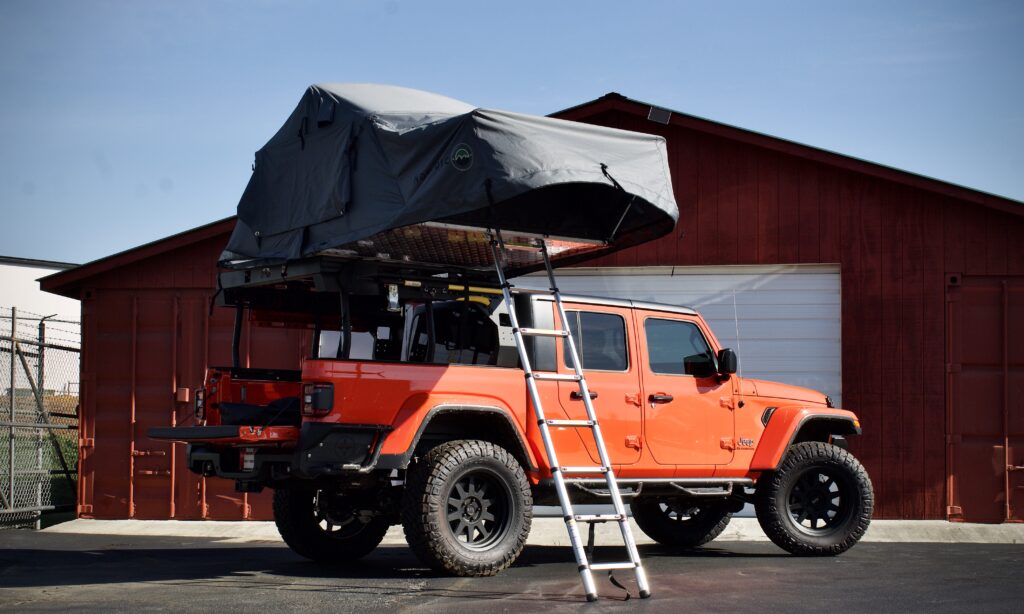 For serious off-the grid capabilities, Southern Off-Road Specialists can rig your vehicle up with solar power for complete self-reliance. These custom solar rigs can be wired in any configuration you see fit, with all of the controls placed at convenient spot within your vehicle. Solar panels can be integrated into your vehicle's roof rack system and be used to power an array of accessory features without killing your vehicle's battery. Transformers allow you to equip your vehicle with power outlets ranging from 12v to 120v, leaving no accessory unpowered.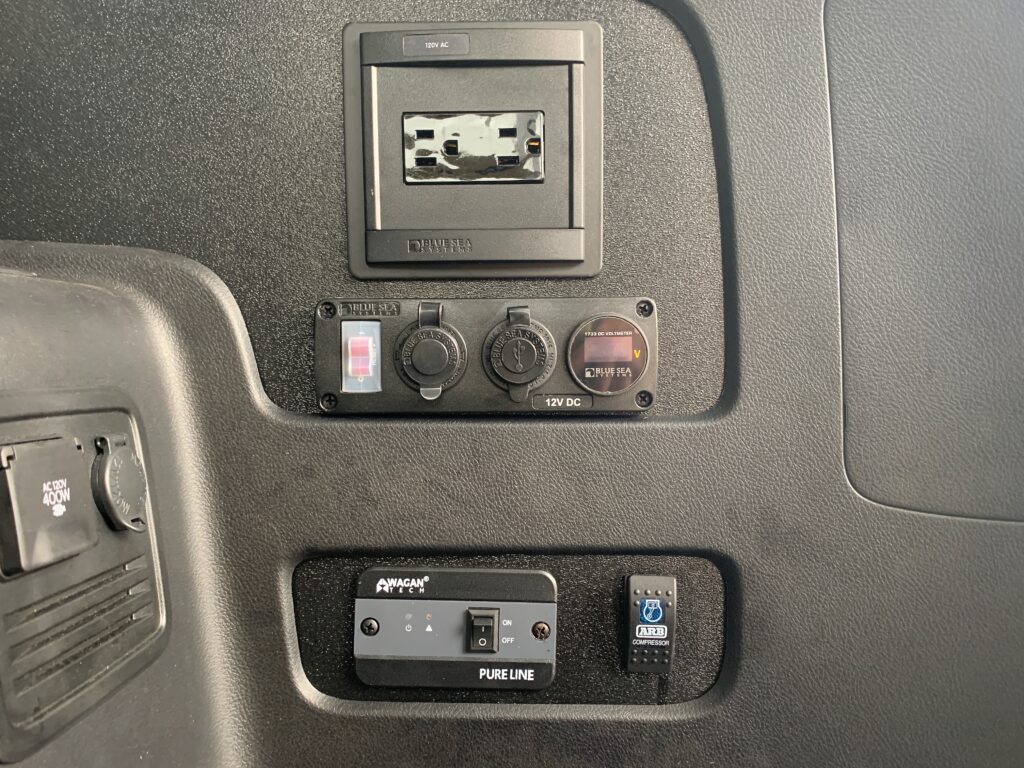 If you're looking at building your own overland rig, stop in the shop and talk to one of our sales associates. We'll sit down with you and determine how to build the best vehicle for your needs. If you'd like a quote, give us a call or shoot us an email and we'll get you pricing on the best overland gear you can get your hands on.